Ragtrader : A Life In Colour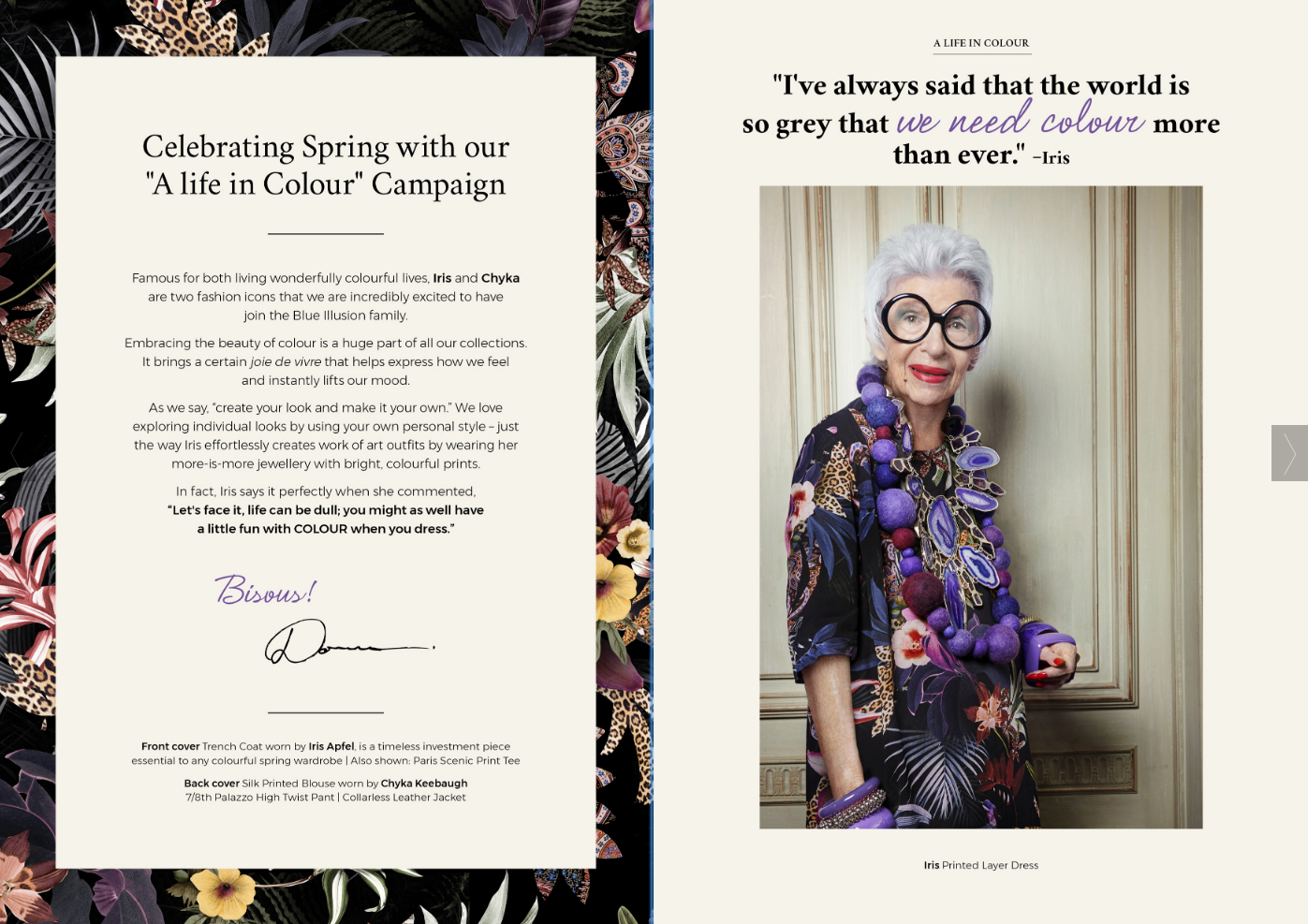 Blue Illusion has brought together two international fashion icons for its spring 2019 season campaign - Iris Apfel and Ckyka Keebaugh. Photographed in the renowned New York home of 97 year old fashionista, Iris Apfel, the campaign is titled "A Life in Colour".
Read the entire article here.