How You Can Have The Perfect Pantry
I think everyone has a cupboard or corner of their home that is organised chaos.
For me, it is the pantry. I had jam-packed shelves; I had food in there that was way past it use by date, and something just had to be done about it! So I took a few hours out of my day for a good old fashioned clean out. Yep, the type where you take everything off the shelves, go through it, clean it out and bin it, replace it or put it back. One of those clean outs. My pantry jars had lived a good life, but it was time for them to move on. They were losing the grip in their air tight lids and pantry moths are something I hate - so it was perfect timing for a refresh. Bringing larger jars, some rolling tins and baskets into my pantry allowed it to store more and work better. I could see everything; there were particular spots for certain foods and now going in there isn't a nightmare.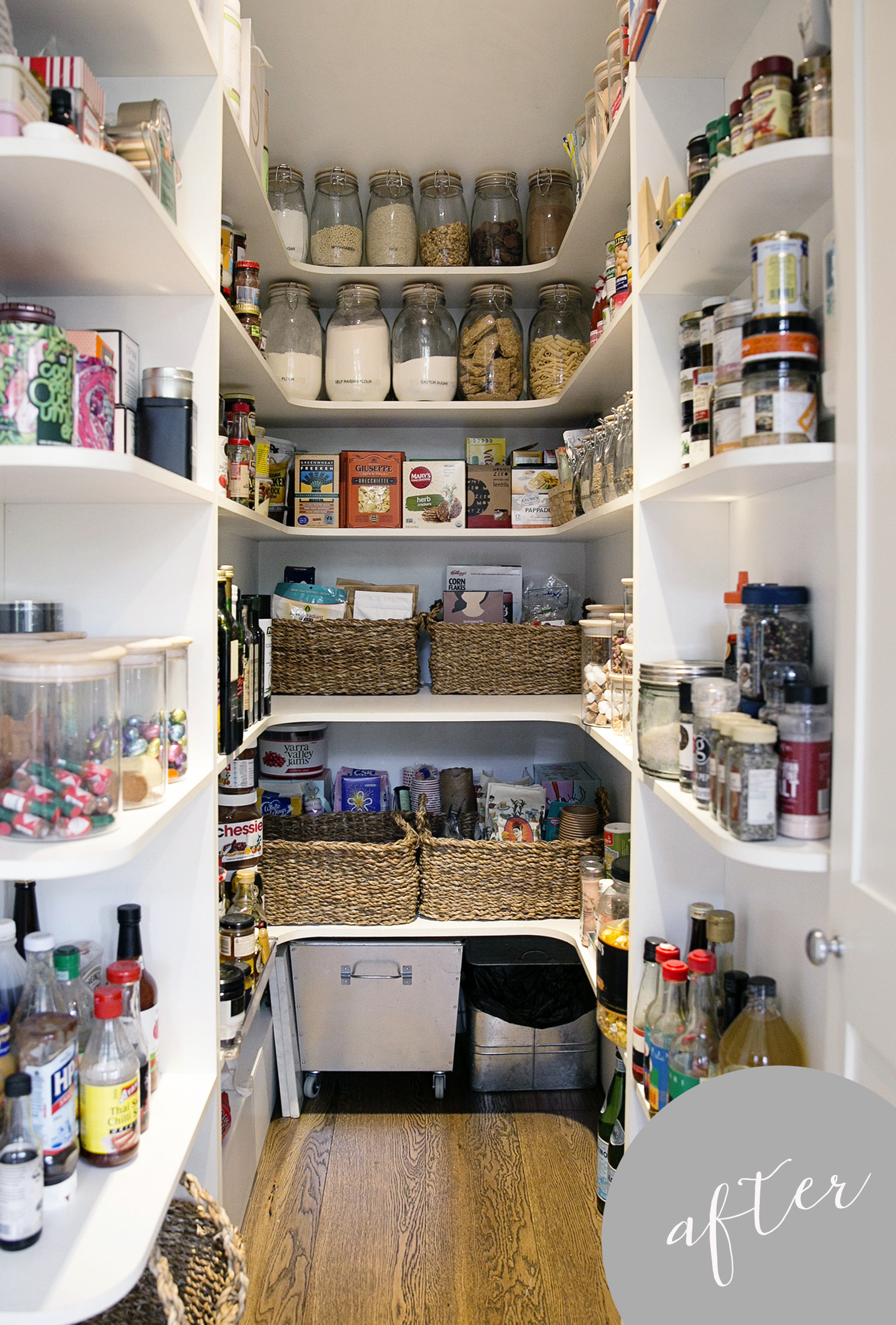 I am a sucker for a great storage jar. I have candles in them, flowers, light bulbs, pens, forks, knives, fruit, corks, matchboxes, soaps and the list goes on. I am a collector and a hoarder ( an excellent combination I know!) so having a beautiful storage jar for my pretties is right up my alley. I am in love with these Larder Jars starting from $9.95 & Parson Jars starting from $4.95 from Provincial Home Living, they are functional, great to look at and easy to open and close. I don't have an open plan kitchen with exposed shelving; I have my pantry hidden away, but that doesn't mean when I walk into it everything is not in its place!
Having an organised pantry is essential for someone who loves to cook. I need to see where all my ingredients are, I need to see how much I have left, I need to know where everything is so I can plan my recipes and work efficiently. I also think a walk in pantry deserves to be styled just as much as a lounge room or mantle piece - why not make the most used cupboard on the house look beautiful?
Simple tips for a gorgeous pantry….
Try and food block your pantry - tinned goods together, oils and vinegar together, pasta and rice together. Line everything up neatly so it's easy to find on the shelves
Keep the kids snacks at an easy to reach level so there are no breakages.
Always refill jars straight away so you never run out self-raising flour just when you get the urge to bake!
Be aware of weevils that get into nuts and grains - check every week or so. They are a nightmare once they get in, and the only way to get rid of them is to throw everything away and begin again.
Have matching containers so the look is clean and organised. They line up neatly, and the product is easy to see for convenience.
Use a labeller for all the cooking jars - you don't want to mix your salt and sugar up. There are plenty of labels you can write on available, but I like to have my own labelling machine handy so the stickers are all uniform.
Wipe down the outside of jars because when cooking they can get a little dirty and we do not want to attract ants. Speaking of ants - I always spray surface spray on all my shelves to protect the pantry from any creepy crawlies. I do this before I restock my shelves.
I love baskets and find this the best way to put all the hard to store things - mainly cake cooking items like patty pans - 100s and 1000s and piping bags etc. My Sherpur Baskets are also from Provincial Home Living, and I like the uniformity of them and that they match the lids to my jars. They also hide anything messy that can't be displayed but need to be in the pantry.
For more inspiring homewares visit Provincial Home Living.
Photos: Lisa Atkinson & Natalie Jeffcott, Copyright © Chyka Keebaugh.