Sweet Treats For Gifting

WORDS:: Chyka Keebaugh
PHOTOS:: Lisa Atkinson
Giving the gift of food is one of the easiest gifts you can give.
For those of us with fussy relatives or the tendency to over gift (that's me on two accounts! shh!) gifting sweet treats is a savior. Simple items like cookies and cupcakes are always a winner, and by making them from a family recipe and going all out on the decorations, I can guarantee they will be appreciated. You can find little boxes and plastic containers in all shapes and sizes in your local bargain shop, these are great for jazzing up your baked goodies. So keep an eye out for them, decorate them with some gorgeous flowing ribbon and attach a heartfelt message on a tag - and you can tick another gift off your list!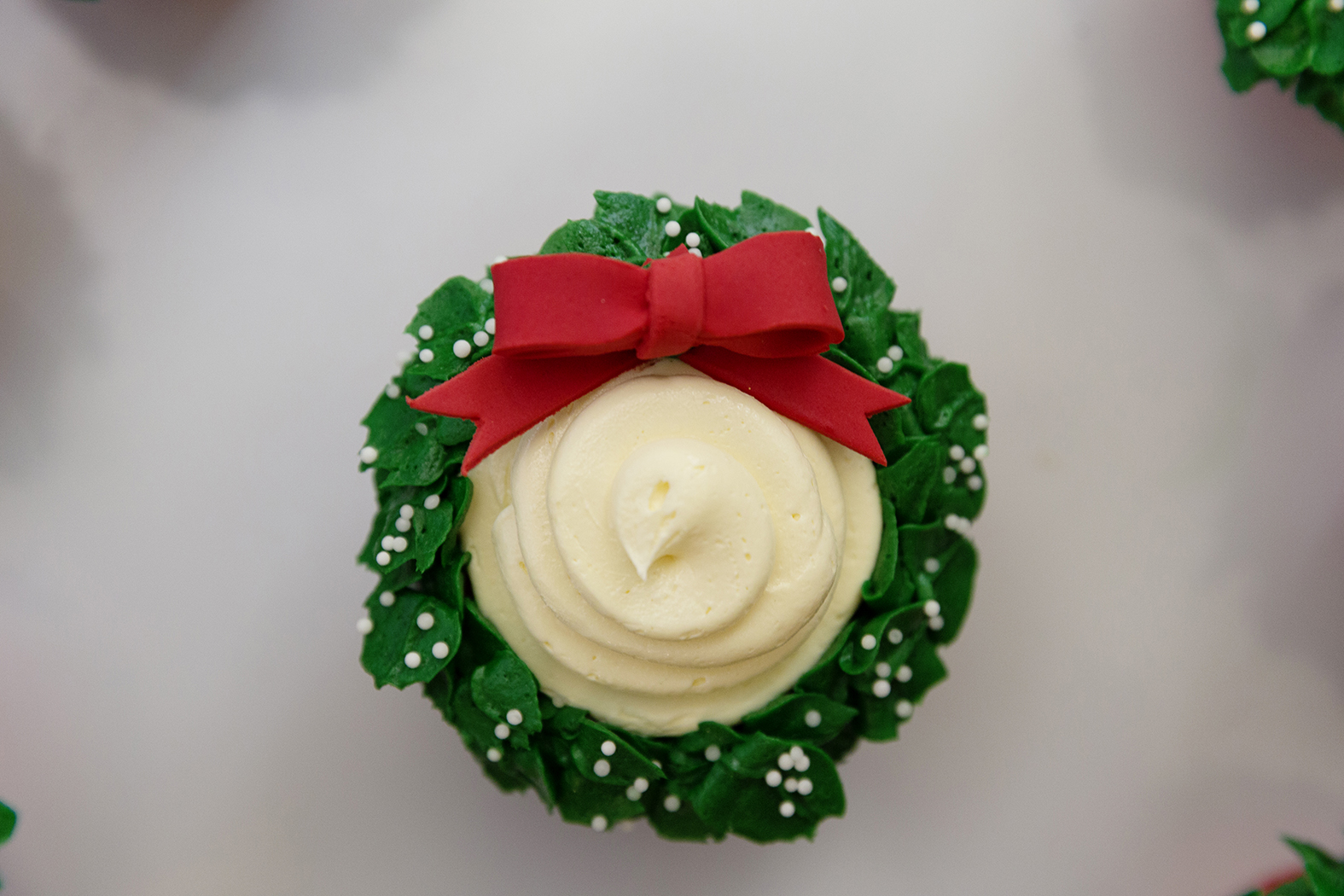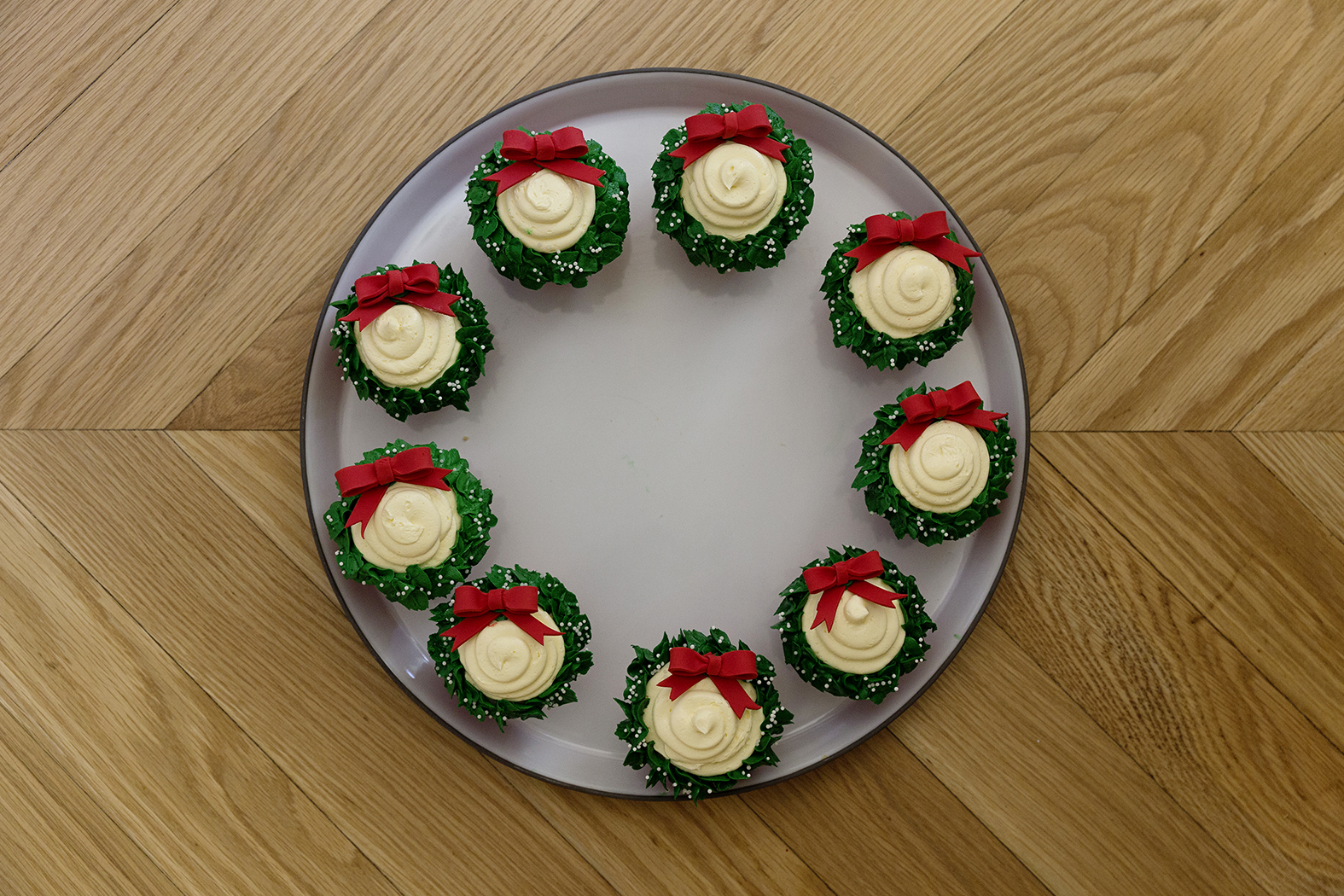 Now, who couldn't love to receive these…?
Wreath Cupcake
Wreath shape cookies
Holly cookies in pizza box gift idea
This kind of gifting is fabulous to do en masse… think school teachers, the kidlets friends from school, ladies from tennis…you get my drift! So get your oven on, your food dye and piping bags out and start baking!
There is nothing wrong with cutting corners, especially at this time of year. If you aren't the gourmet cook or are just time poor - it's absolutely not a problem to buy from your favourite food store but make the presentation look amazing. Decorate them to your heart's desire! It's about the right size box, tissue paper, and a gorgeous ribbon. Make sure the items are packed well enough with paper so they won't move and really make it look beautiful. Have fun creating something really original...
Traditional Shortbread,
perfect for decorating
Ingredients
250g (8oz) unsalted butter, softened at room temperature
125g (4oz) caster sugar
240g (7½oz) plain flour
Method
Heat the oven to 150°C (gas mark 2).
Line 2 oven trays with baking paper. Beat the butter in a bowl with a wooden spoon until soft and smooth.
Add the sugar and plain flour, and work the mixture with the spoon until blended. Knead the dough lightly on a floured surface to form a firm dough. Chill for 20 minutes.
Divide the dough into two portions and roll our each between 2 sheets of baking paper to a thickness of 5-7mm (¼in).
Cut the dough into desired shapes. Place onto the oven trays and bake for 15-20 minutes, or until pale and dry. Makes 20-25 biscuits. Store in an airtight container for up to 1 week.
Makes 20-25
Traditional Gingerbread, perfect for decorating
Ingredients
150g Unsalted butter, cubed
1/2 cup (125ml) golden syrup
1/2 cup (110g) firmly packed brown sugar
1 teaspoon bicarbonate of soda
3 cups (450g) plain flour
1 tablespoon ground ginger
1 teaspoon ground cinnamon
1/2 teaspoon nutmeg
1/2 teaspoon ground cloves
1/2 teaspoon baking powder
1 egg, lightly whisked
Method
Preheat oven to 180°C. Line 2 large oven trays with baking paper.
Place butter, golden syrup and sugar in a medium saucepan over medium heat. Cook, stirring, for 3 minutes or until sugar dissolves. Bring to the boil. Remove from heat. Add bicarbonate of soda and stir to combine. Transfer to a large heatproof bowl. Set aside to cool.
Sift flour, ginger, cinnamon, nutmeg, cloves and baking powder over butter mixture. Add the egg and stir until combined. Turn onto a lightly floured surface and gently knead until smooth. Divide dough into two portions. Shape each portion into a disc and cover with plastic wrap. Place in the fridge for 45 minutes or until firm.
Roll one portion between 2 sheets of baking paper until 5mm thick. Using a 6-7cm Christmas pastry cutters, cut shapes from dough, re-rolling scraps. Place on the lined trays, 3cm apart to allow for spreading. Repeat with remaining gingerbread portion.
Bake in a preheated oven, 1 tray at a time, for 8 minutes or until just firm to touch. Remove from oven and set aside on trays for 5 minutes to cool before transferring to a wire rack to cool completely. Decorate gingerbread using writing fudge and rainbow choc chips, if desired.
Recipe credits : Christmas Cookies - House & Garden, Gingerbread - Taste.com