O.M.G Yum!
WORDS:: Chyka Keebaugh
PHOTOS:: Lisa Atkinson
VIDEO :: Rod Pilbeam
When you are working on a crazy colourful theme like this one, the possibilities are endless when it comes to what you can serve for lunch.
Like any party, you must always start with a cocktail! Our birthday cocktails were very simple but came to life in their fun drink bottles; this is seriously an easy way to wow your guests, and then they can take the bottle home with them as a little treat.
The food was fantastic; I have to say our kitchen at The Big Group went all out to impress and impress they did! Starting off with gorgeous sushi donut which we served in a little plastic lunch box. These lunch boxes are a perfect example of thinking outside the box when it comes to how you present your meals for a special party. The sushi donut looks like a piece of art and justice was only done when it was displayed in an equally stunning fashion. The aim is to make your guests 'ooh' and 'ahh', and the lunchbox is the perfect answer - at first it's hidden then POW! Crazy sushi donut time!
How about adding a little twist to a humble chicken pie? By adding some cutout letters made from excess pastry, you've got your pies looking like your last text message! Serving them with a side of fries and mini sauce on a steel plant base from IKEA makes the perfect lunchtime meal.
We served all the food in funny, silly containers, or bright and bold plates. I also had a collection of platters full of lollies and sweet treats for all. Offering emoji-themed cookies as a treat tray, with bursts of American lollies, so all the food looks like an absolute colour fest.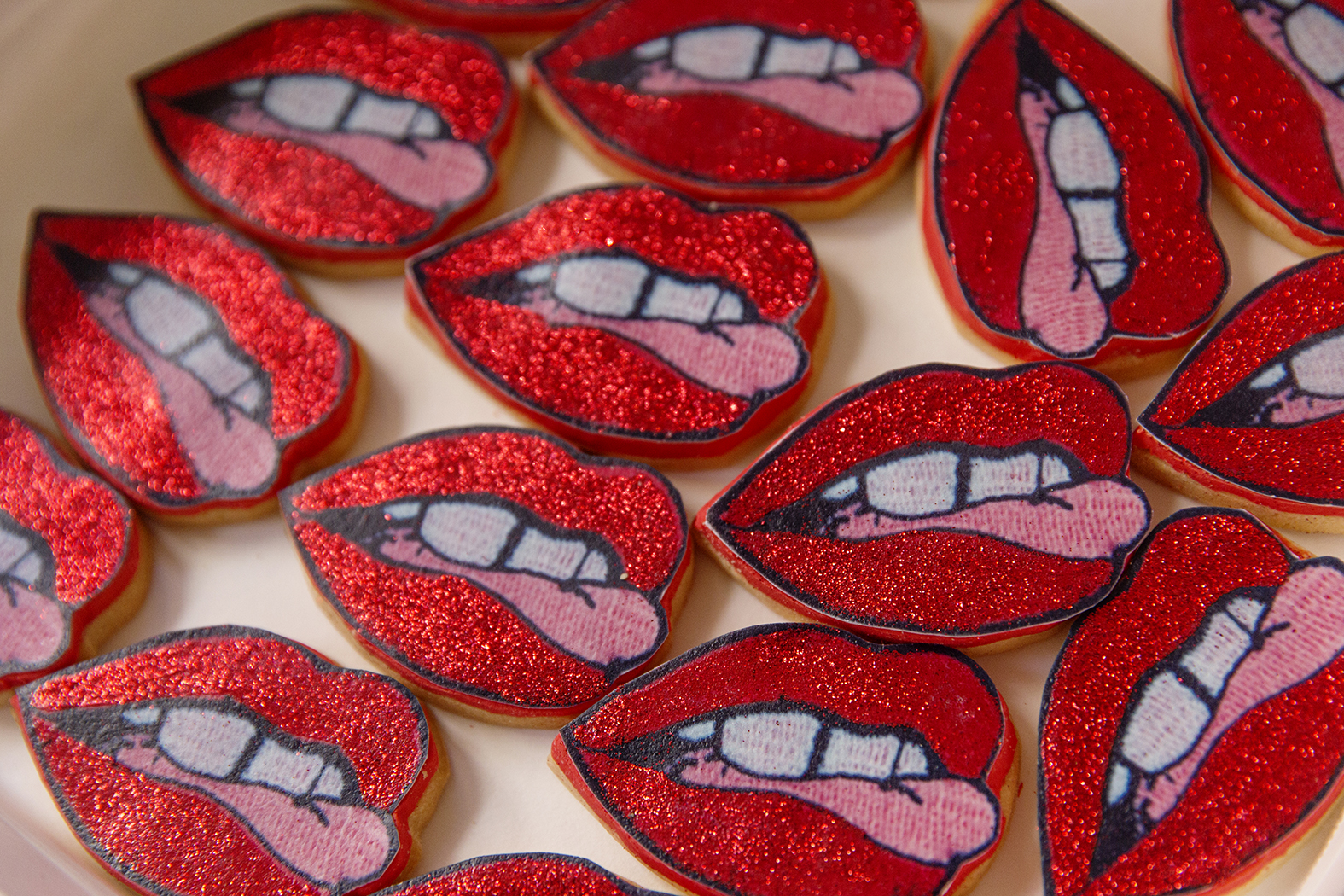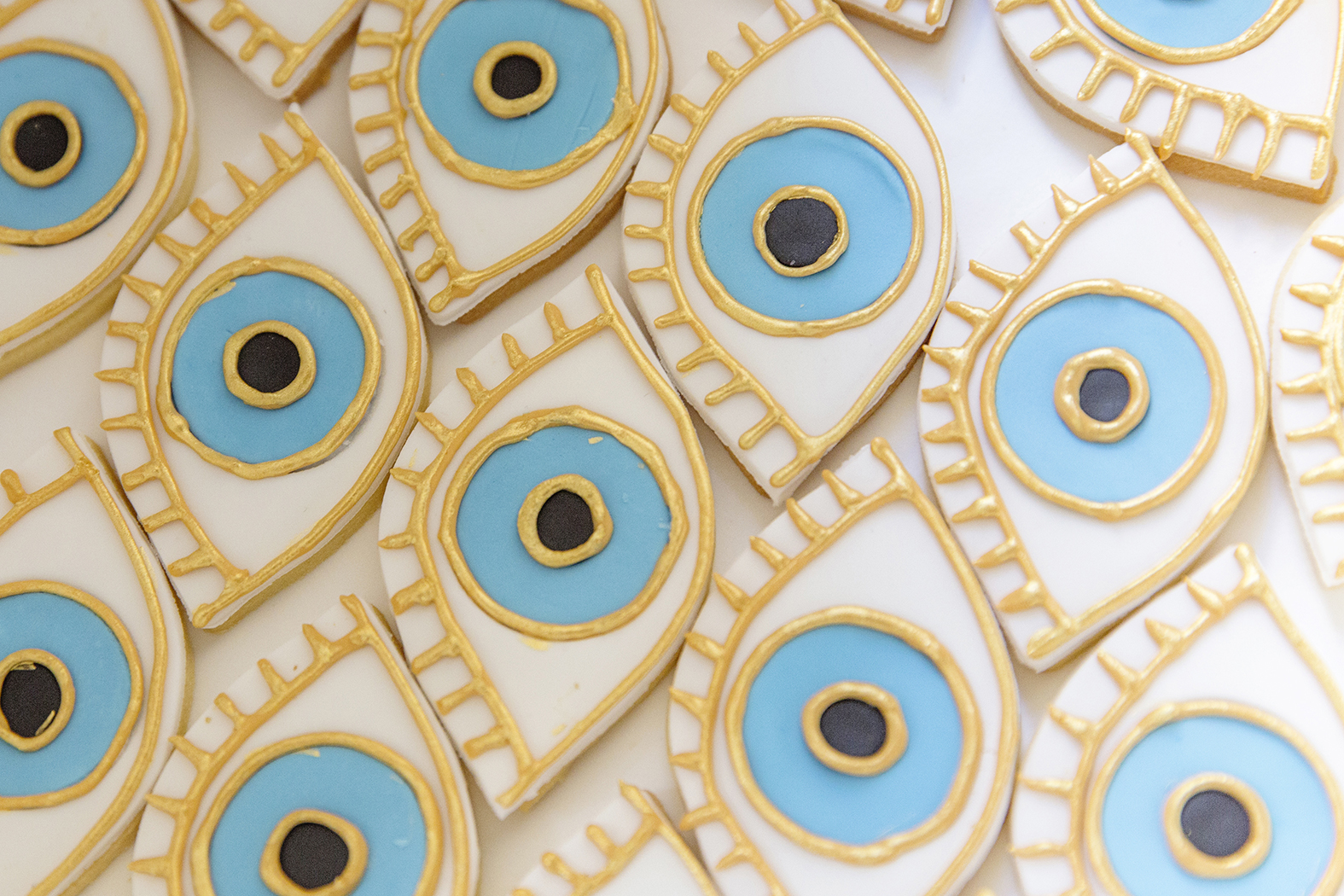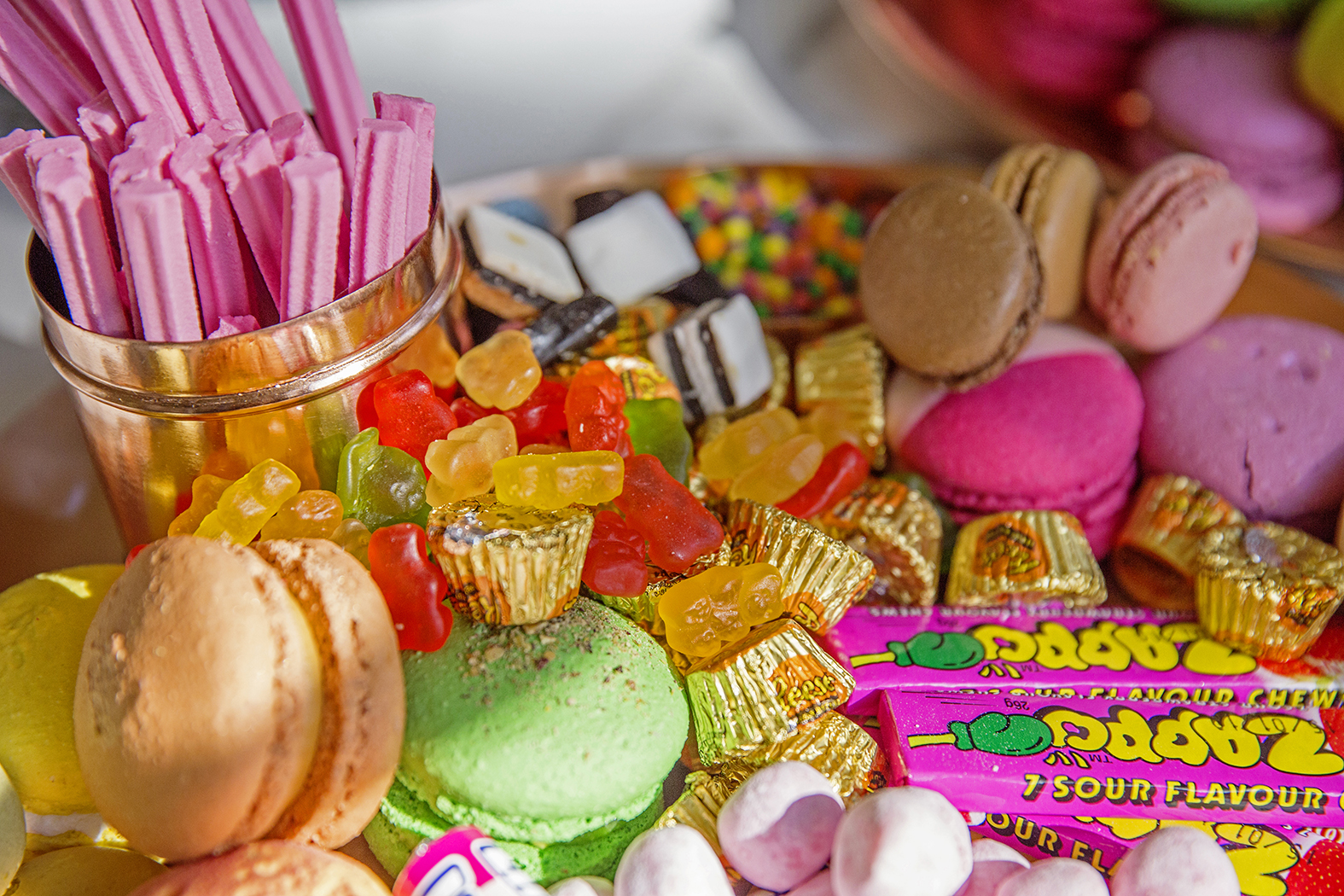 We finished with dessert which was mason jar chocolate brownies with 'smores topping, I'm not sure you could have entered dessert heaven any faster...except when brought out the absolutely amazing Burger Birthday Cake; I have to say - I am a little lost for words when I look at the cake, you must agree, right?