Chyka Home has arrived!
WORDS:: CHYKA KEEBAUGH
PHOTOS:: LISA ATKINSON
It's here, the day has finally arrived...I am very excited to be finally showing everyone what I have been working on for little over a year!
This book really is a dream come true for me. I have always collected books, and on a relaxing afternoon, you will always find me with a book in hand. My shelves, coffee tables... in fact, most of the surfaces in my home have books on them!
Adding to my addiction of collecting, you would all know that I am obsessed with my book club (and my own, very special Chyka book club that I will be starting up very soon!) so having a book of my own out there in the universe is beyond anything I could have imagined.
I see this book as an extension of this blog, almost like the best of the best - but full of brand new stories, ideas, recipes and beautiful imagery. So if you enjoy coming to this blog - I guarantee you will love this book.
Organised into the four seasons, the book presents creative ideas for entertaining guests and organising and decorating your home, along with tasty food and drinks recipes and DIY outdoor projects. It is the book that should be turned to every season, to learn new ways to turn your home into the most beautiful, happiest place it can be. I love my home, and I love spending time decorating, cooking and entertaining in it and let me tell you, getting all those ideas out of my mind and onto the printed page has been one of the most fun projects I have ever worked on. And can I say it again? I am so excited to be able to share it with you all.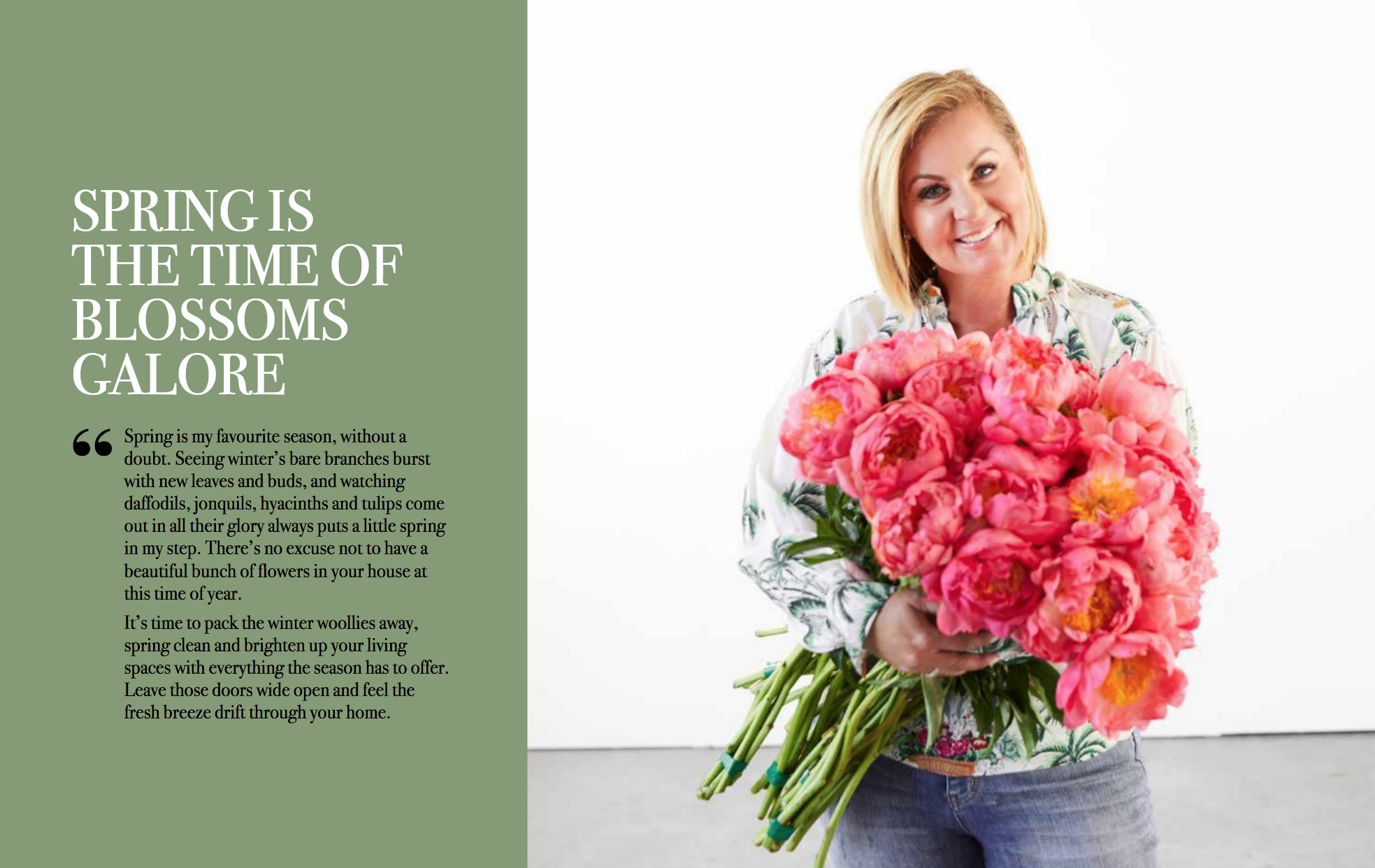 Here's a little sneak peek of what you can expect…
create beautiful flower arrangements and add pops of colour with potted plants
re-arrange or style your rooms, terrace/balcony and/or garden
create the perfect table setting and entertain guests
set up a little vegetable patch or fruit garden bed and grow your own herbs
prepare delicious dishes and create drinks to suit the season
organise and clean your house and outdoor spaces
craft personal gifts
Pre - Order now to avoid missing out!
Place your order for Chyka Home NOW from yours truly! A quick little reminder to also stay tuned to my Facebook and Instagram pages as I will be making some in-store appearances and maybe even having a few giveaways that you may be interested in! Thank you all so much, without your support and readership of this site, a book would not have been possible. I love my little online community and am so excited to be able to share all my ideas with you all xx
PIN NOW, PURCHASE LATER!