An Eclectic Dining Room Bookshelf
Have you learnt a thing or two about me as yet?
From all the bohemian, eclectic and heavily patterned homewares that I adore you all should know by now I need a little print and pattern in my life. This shelf style is all about layering and using the entire depth of the shelf with a variation of weighted objects and mix and match objects. Books are always the first point of call when styling the shelf, choose your palette and go from there. I love mixing aqua's with hot pinks on the background of wood, so I have kept my base palette pretty minimal - wanting to create a feature out of the pops of colour.
It's all about using various shapes and sizes; they don't necessarily need to match in any other way other than colour. Step back, check the balance of colour and shapes, are there ups and downs that compliment each other? On plain objects you can hang something crazy - make a simple object go from being quite straight forward and basic to being a talking point. I love hanging my collection of tribal necklaces, pom pom tassels amongst totally unrelated objects. Simple jar draped with a beaded necklace? Sure why not! Play around; it's all about texture and colour.
Decorating a new shelf is also an excellent opportunity to introduce one of my favourite styling tips - the electric candle. As much as I adore the smell and atmosphere that real candles create, electric candles are just so practical and of course, can be left on. Some even come with an inbuilt timer - even better! Filling your domes and space with an assortment of electric candles means it can have a lovely, safe glow at night.
Domes look great with something as simple as a used paintbrush, household items that done necessarily fall in the category of decorative items. Put your favourite travel elements in a dome, make it the focus of the shelf then surround it with other things that you love and are representative of your life. Photos don't always have to be front and centre, they can act as the backdrop of a shelf and not steal all the attention. Using different style frames also gives off that eclectic vibe and means you can take photos from all over the house to style! You don't need to be all matchy matchy.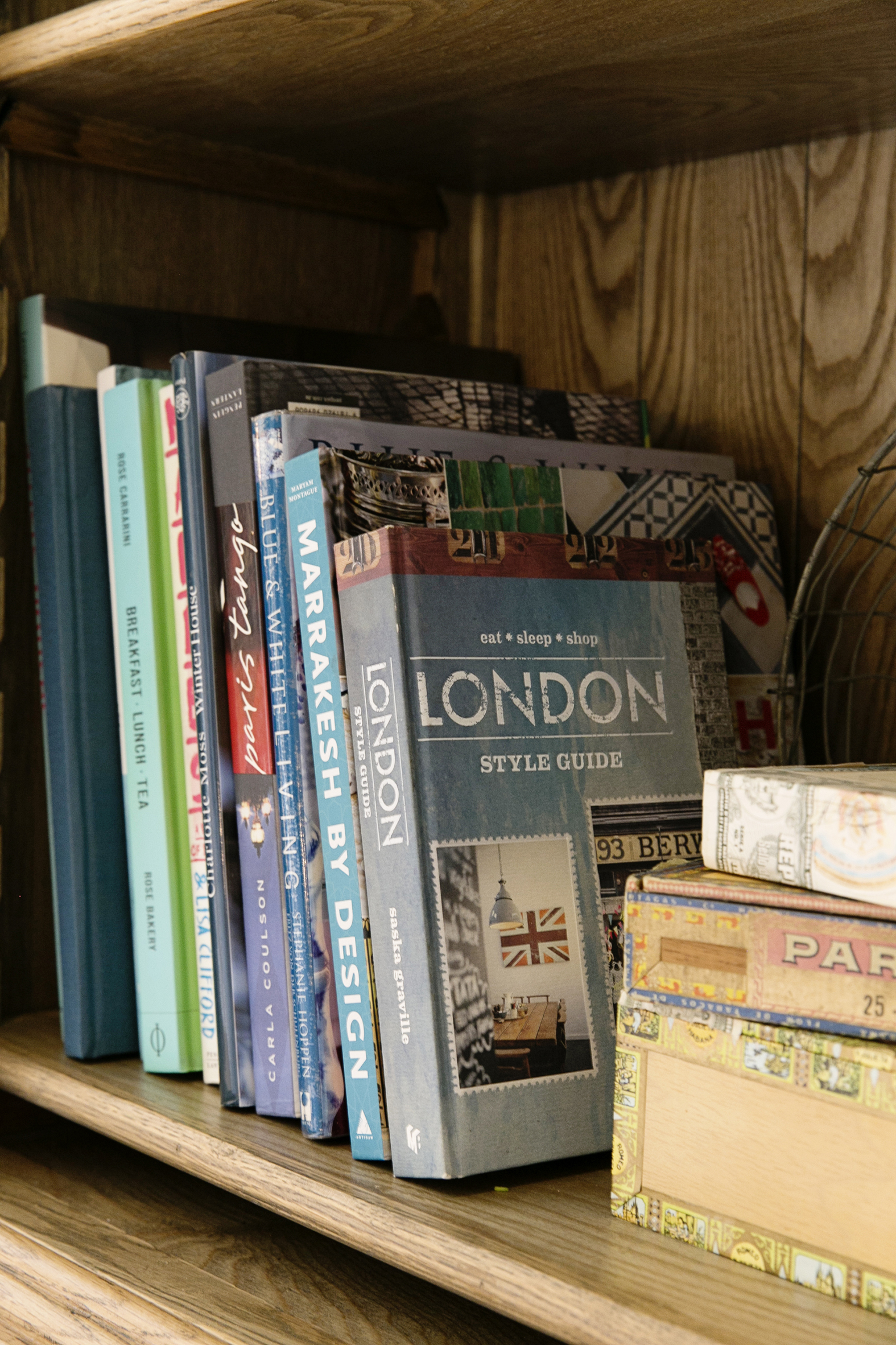 Have you thought about this?
When layering up lots of textures and patterns, make sure you stop and look. You don't want meet; you want curated clutter!
Use books as a way to create various height and find other fun objects like cigar boxes and even upside down small glass vases.
Domes always need to be filled but not necessarily to the top. Fill them with something that will draw your eye.
Place a few objects towards the back of the shelf so you have room to put smaller items at the front.
Layer baskets and old frames, even a waggon wheel on top of each other to create more interest.
Worry beads hanging off a glass dome looks eclectic and fun, but this look can also be achieved with tassels and keys.
For more inspiring homewares visit Provincial Home Living
Photos: Lisa Atkinson, Copyright © Chyka Keebaugh.