Make Dad A Fun Father's Day Wreath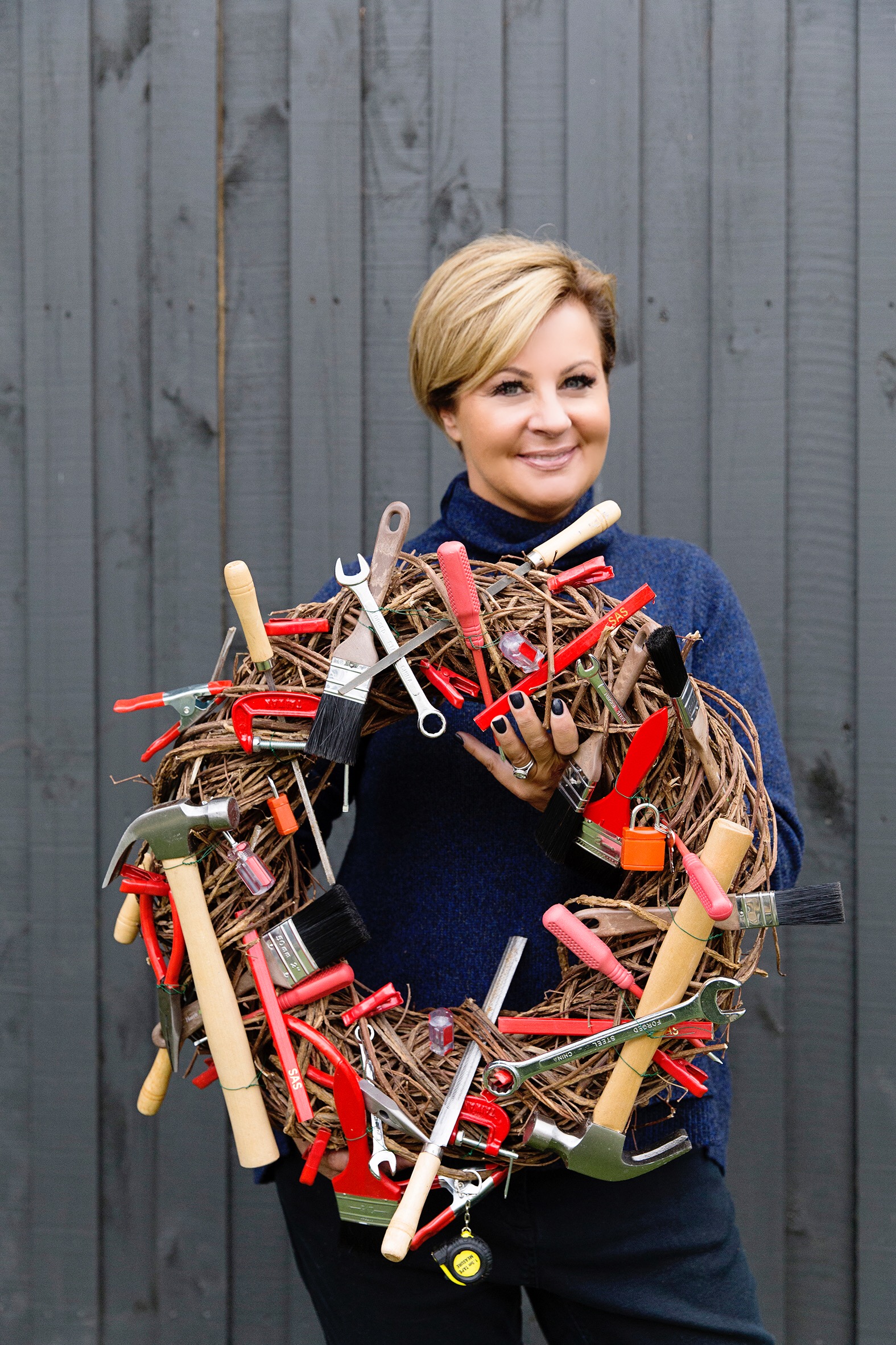 Once I have a theme I love, I just run with it.
I have enjoyed playing with the concept of 'handy dad' for this Father's day. Especially when it comes to this DIY wreath, I got to go crazy in the two dollar shop buying all these fun little items to decorate with. My colour palette was chosen for me as when I was looking for tools they were in red, silver & wood; which looks great against the dark wood of the wreath.
What you'll need
A wicker wreath that allows you to tie different things on easily (I found mine in-store at Provincial Home Living, check your nearest store for availability)
Wire/ribbon twine
Glue gun
String tied on the back to hang the wreath
Enough objects to cover the wreath with a variety of things, you need quantity to layer it up
Making this wreath is very simple. All you need to do is collect a bunch of items that represent who you are celebrating. I use some simple twisting wire to attach the heavier items to the wreath, stepping back and looking at it now and then to make sure the wreath is balanced. After the larger items were attached, I simply wedged in the smaller items, so quick and easy but creating such a fun decorative piece that shows that special man in your life you care.
Other DIY wreath ideas
Painter Dad, wreath dressed in paints, paintbrushes, etc..
Gardener Dad, wreath covered with miniature garden tools, seed packets, herbs
Chef Dad, wreath filled with kitchen utensils
Golf Dad, wreath filled with tees and golf balls
Arty Dad, decorate the wreath with your children's crafts and drawings all about dad
Sweet Tooth Dad, homemade cookies tied together with ribbons
Office Dad, wreath filled with calculator, pencils, paper clips & rulers
Fishing Dad, wreath dressed with hooks, lines, flys and sinkers.
But of course, you can't just give Dad a decorative wreath, could you? A simple breakfast in bed (with a twist) will most definitely make his day. Now I love this idea, when I was planning what to do for Father's Day, I automatically thought of a lovely breakfast in bed (because for Mother's Day that's what I love) but how can I put my little twist on it? Similar to the versatile wreath idea, What is the special man in your life really into? As I have themed the week for the handyman, I've created a little toolbox breakfast package that I think it is just so cute and versatile. It's an idea that can be used for anyone's special day.
What you'll need