Yummy El Salvadorian Pupusas
I am not sure I have formally introduced you to Claudia; she is the captain of the Keebaugh ship!
She is our darling housekeeper, and I am so grateful to have her in our lives. My family leads a hectic and busy life so having her in our home a few days a week lightens the load for all of us. One of her very special skills that I am going to share with all today is her fantastic recipe for Popusas! This is a traditional El Salvadorian dish and is just delicious. Similar to tortilla's these are a thicker version filled with a blend of ingredients such as cheese, cooked meat, and refried beans. You must try it!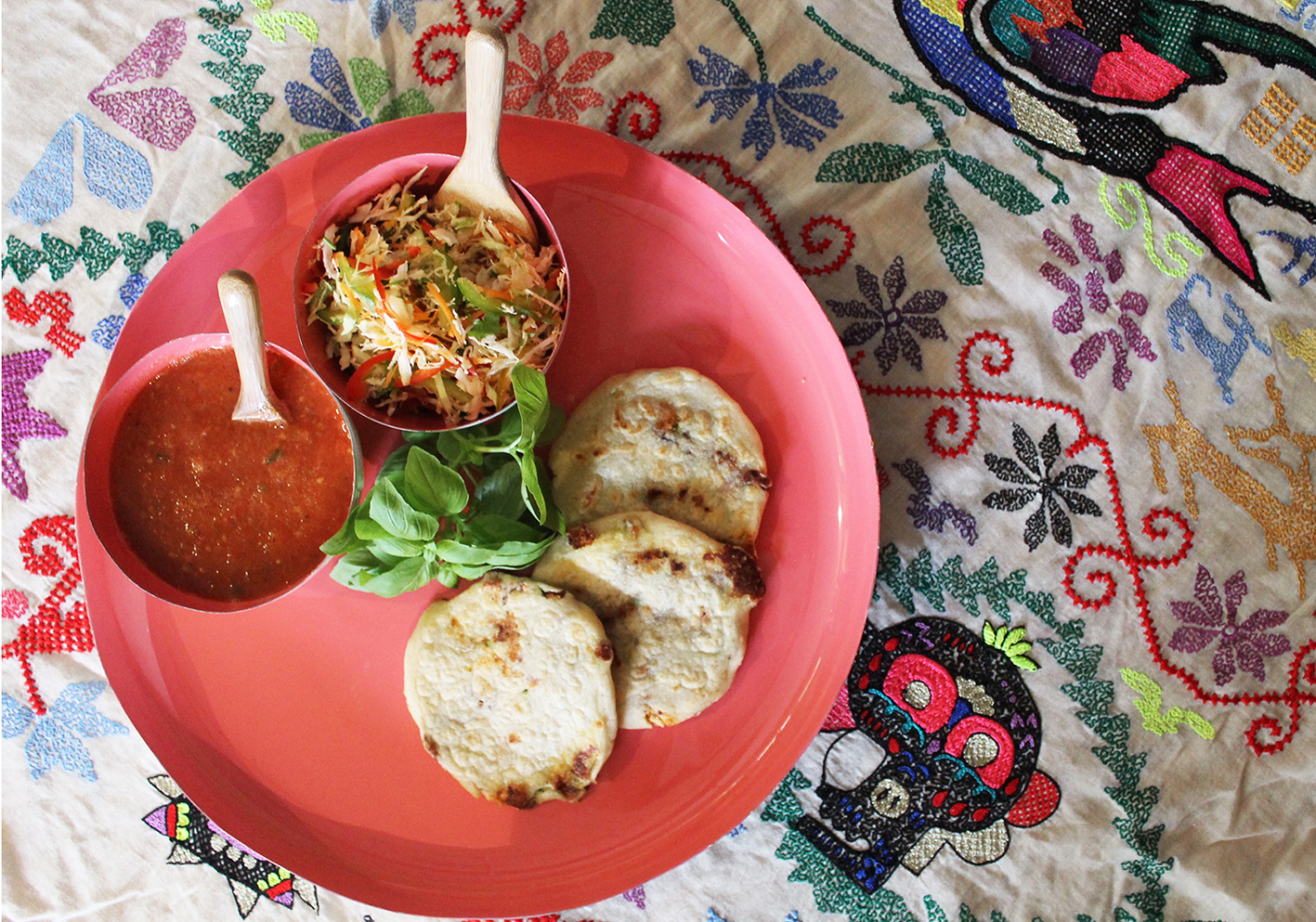 Ingredients
1 cup red kidney beans
3 garlic cloves
1 brown onion finely diced
1 tomato
2 green capsicum chopped
250 grams diced pork or chicken
1 bay leaf
1 cup mozzarella cheese
1/2 cup feta
2 cups corn flour
To make the bean mixture
Cook the beans in 4 cups of water using 1 clove of garlic and salt to taste for 50 mins.
Place the beans in a processor and blend until they are smooth.
Fry the bean mixture with oil, chopped onion, and 1 chopped garlic until soft.
Season with salt and stir until it forms a paste. Set aside.
To make the meat mixture
Deep fry the pork or chicken with 1 clove of garlic and 1 bay leaf until golden brown.
Add the tomato, onion, and capsicum in a food processor and blend until it forms a rough paste.
Season and set aside.
To make the cheese mixture
Place the mozzarella, feta, remaining onion and capsicum in a food processor until mixture becomes a paste.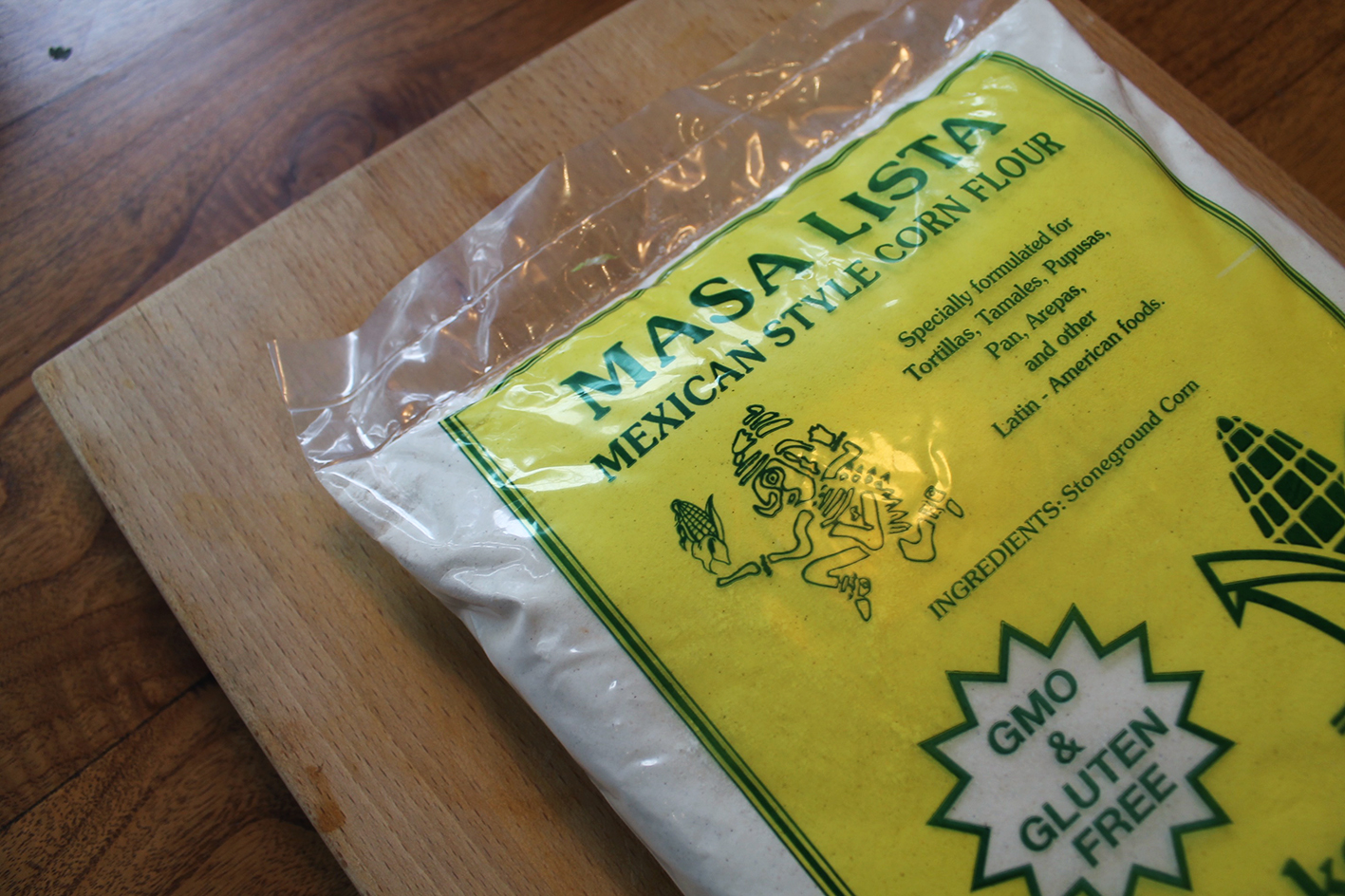 How to make the Pupusa
Mix the cornflour with 11/2 cups water to make a soft dough.
Make a ball of dough with about four tablespoons of flour and then flatten very thinly. Add one teaspoon each of the cheese mixture, bean mixture and pork or chicken mixture. Press edges together to seal the pupusa together.
Flatten to about half a centimetre thick and roughly the size of a CD.
Cook on medium heat in a hot plate or non-stick pan for approx 1 minute each. Until golden brown with cheese melting out.
Serve with Curtido salad (pickled cabbage salad)
1/4 cabbage grated
1 carrot
1 onion finely sliced
1 red capsicum
1 green capsicum
Coriander
4 lemons
200ml olive oil
Salt
Method
Finely chop or shred the cabbage carrot,onion, red and green capsicum, coriander.
Add the juice of 4 lemons, olive oil and salt.
Salsa
5 Roma tomatoes
1 onion diced
1 red capsicum diced
1 garlic
Salt and pepper
Method
Place tomatoes, onion, red capsicum and garlic in a pan. Cover with water and bring to the boil. Set aside to cool for awhile.
Drain ingredients and keep the water. Place in a blender. Gradually add the mixture in until it makes the consistency you prefer.
Place the mixture in a saucepan and bring to the boil - constantly stirring. Place in a bowl and set aside.