Why White Is Sometimes Best For Your Table Setting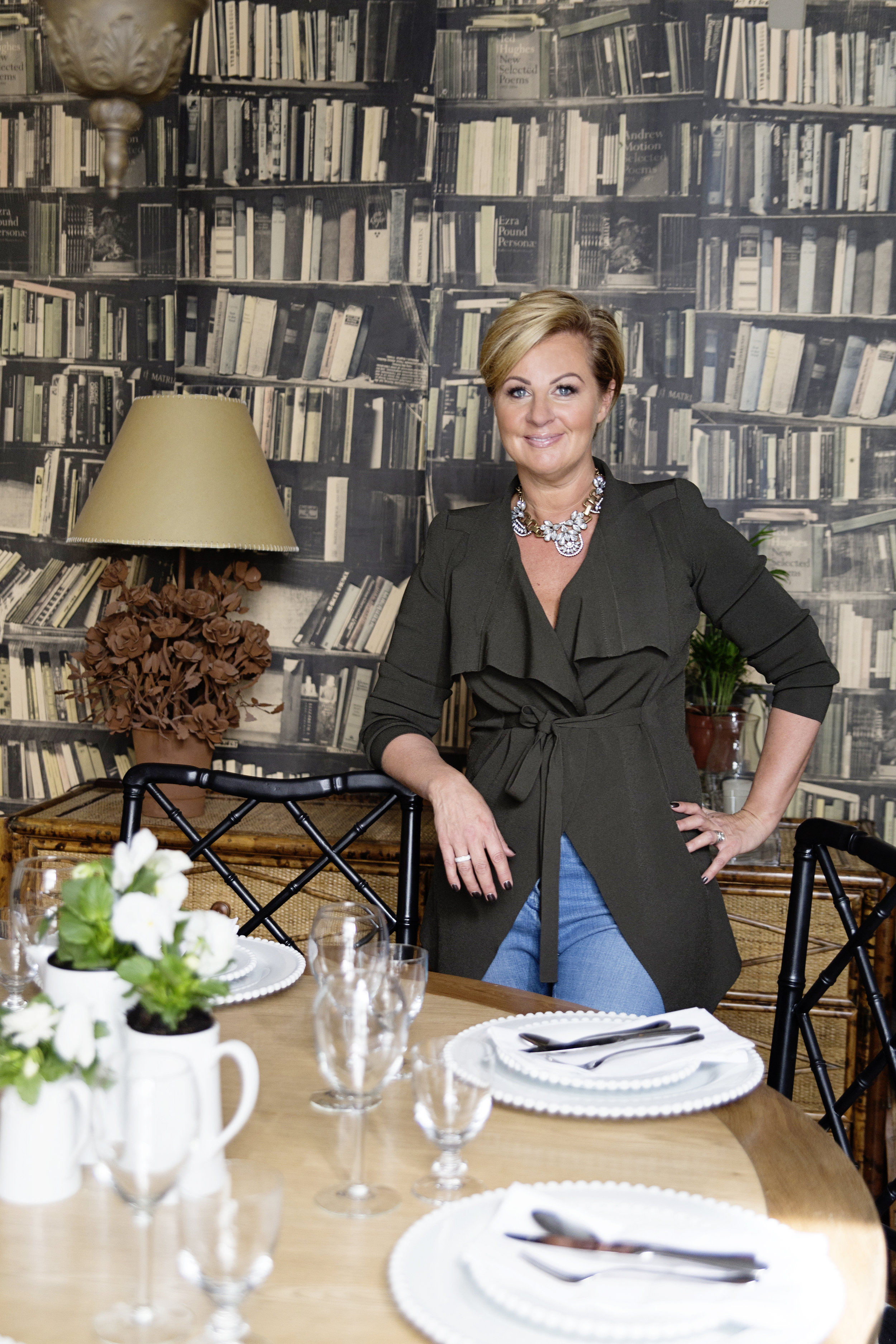 I know I always talk about mixing and matching your China and not to be afraid to use colour when setting your table.
But for this I am going old school and showing how stunning an all white table setting can look.
Layers, layers, layers
I love the idea of using a white table mat against a raw wooden table. If you're like me and you love a big charger plate then use this to layer up with another white dish. I found some gorgeous plates from Provincial Home Living (Bourgogne Serving Plate) and just love the detail of the white ball trim on the edge. It gives a simple dish a point of difference, and I love that. I am going to sound a little bossy, but everyone needs to have a white plate collection. Even if you are a fan of full colour, you must have some white. If you are starting a collection of beautiful tableware then white is the place to start. As we all know, there is white, and then there is white. I don't mind if the plates are a little different as it gives that subtle contrast but maintains the fresh palette.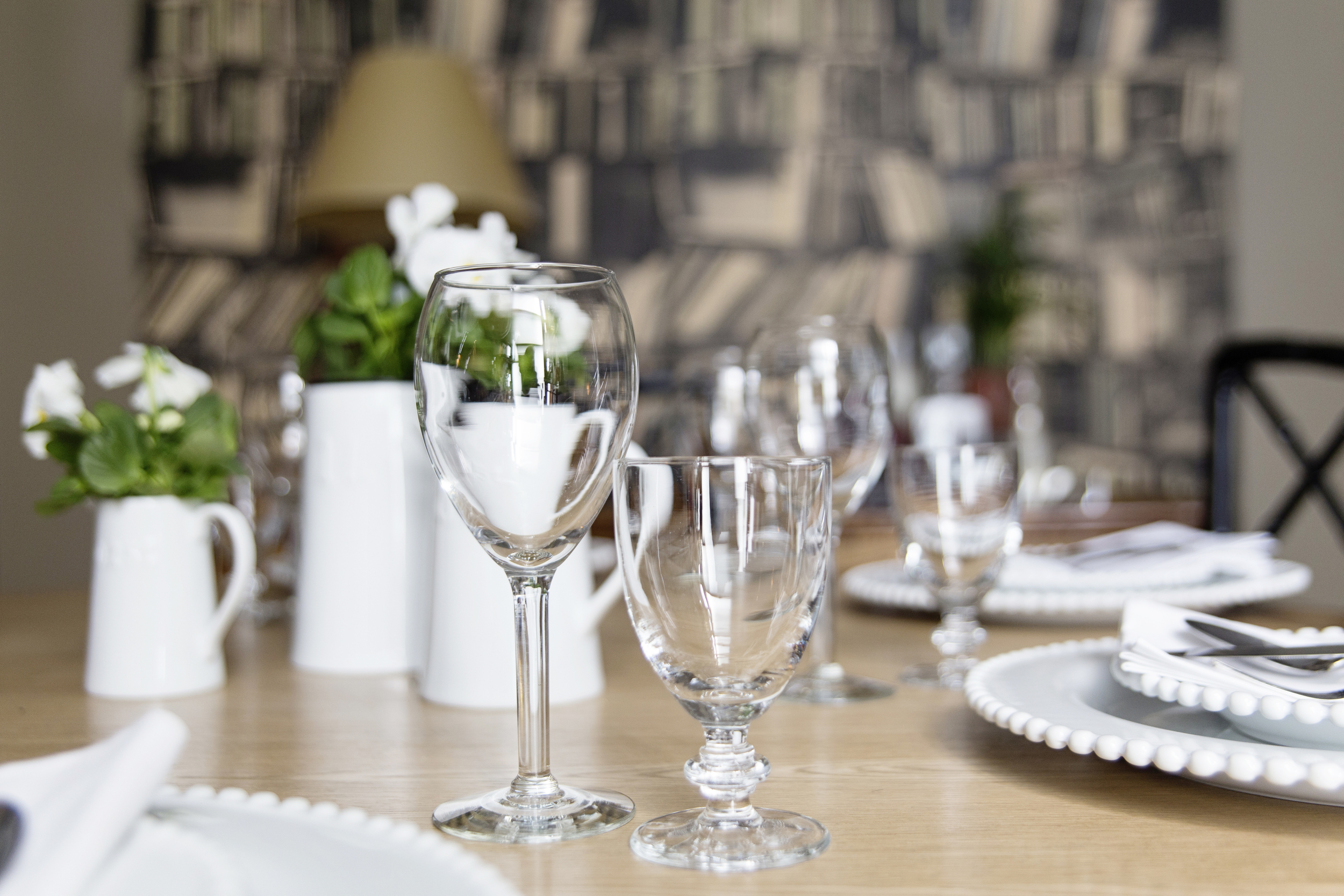 Serviettes are a must
A pure white serviette is also essential, and I have to say - it needs to be perfect! They need to be pure white and have all the little marks bleached out. White serviettes can go off colour if kept hidden away, so ensure you wash them beforehand and hang outside to dry. There is nothing better than air-dried linen! Iron them to perfection and you will love how gorgeous they look.
Pair it with silverware and glassware
Because all white is such a clean and simple look, you don't need to fuss with different glassware or cutlery. Beautiful silver and clean, shiny glassware will complete the look.
White flowers to complete the look
I obsess over flowers and can always find something gorgeous, particularly now as we head into Winter in Australia. For this setting I've decided to use white pansies in a variety of white jugs (Blanc Measuring Jug 1L) to continue this clean, crisp look.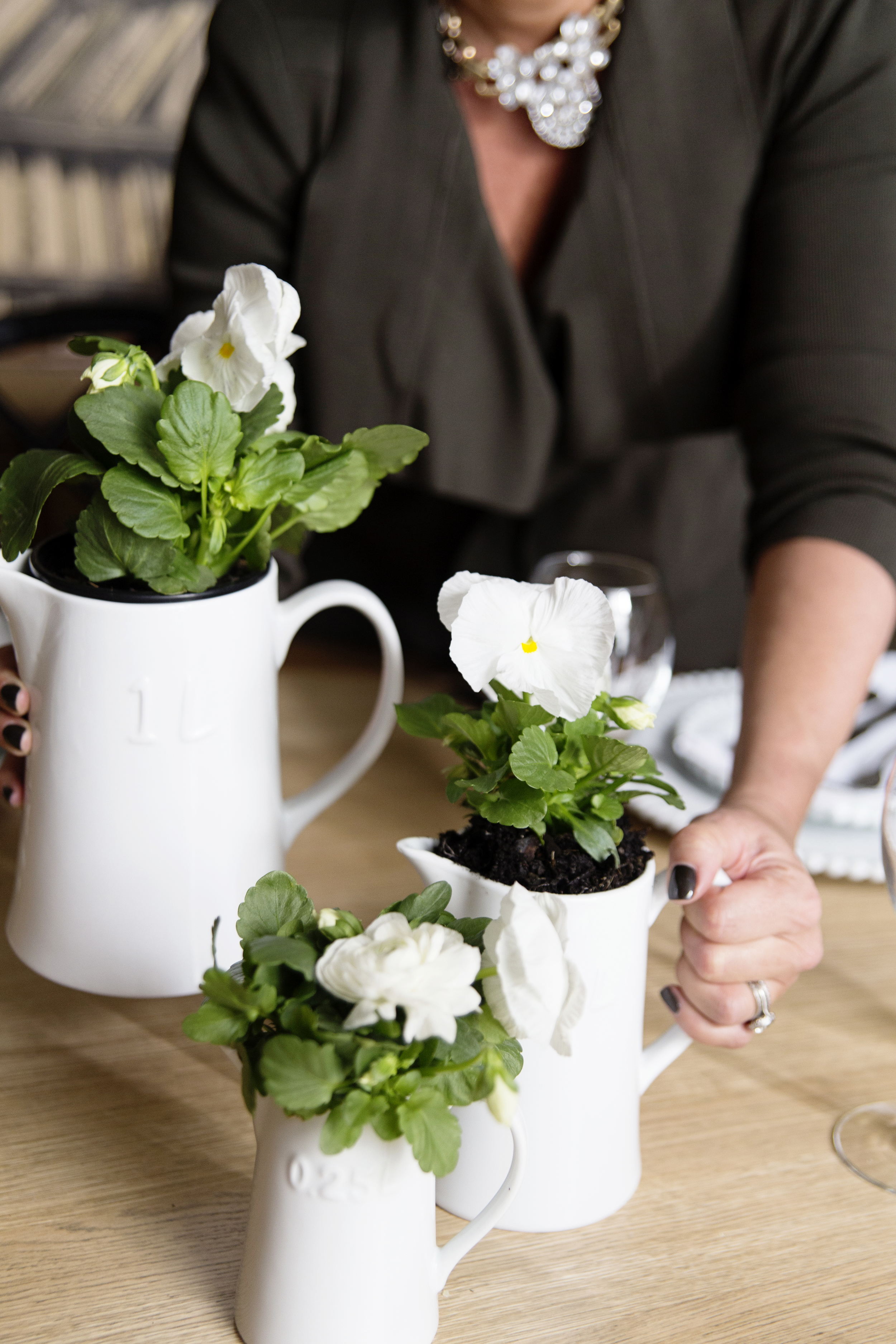 White will work in any space
It doesn't matter what style of dining room you have; this look always looks great and in my opinion food always looks so amazing on an all white plate. Don't you agree?
How to clean spills off your white table linen
If you have an accident at the table, try and get to it as soon as you can. Soak it in ice-cold water.
if this happens while your guests are there quickly slide a small towel beneath the spill and dab the spot with a cold, wet cloth. Sprinkle salt over the stain generously.
Rub it in with your fingers and immediately place serviette and other lines in an ice water bath. You can leave these in the water to soak overnight.
When you're ready, lift the linen from the water for brightening. Spray any stains that remain on the linens with a stain remover and allow it to sit for a few minutes.
Add linen to the wash water and gently squeeze suds through - do not rub or wring.
Let the linen soak for a a few minutes then drain the sink and carefully squeeze out excess water.
Rinse away the soap by refilling the sink with water and squeezing it through the linen until the water runs clear.
To dry, roll then linen flat on a rack in the sunlight until they are dry.
Put some love into your napkins
Always Iron your napkins before putting them away.
Put a cloth towel over napkins to keep the serviette clean before ironing.
If your serviettes are monogrammed always iron on the wrong side and never directly over the monogram. It will give you a cleaner look.
Fold the serviettes the way you like them to look, ironing over the creases for a neat, crisp finish.
Photos: Lisa Atkinson, Copyright © Chyka Keebaugh.