Easy To Make Mince Pies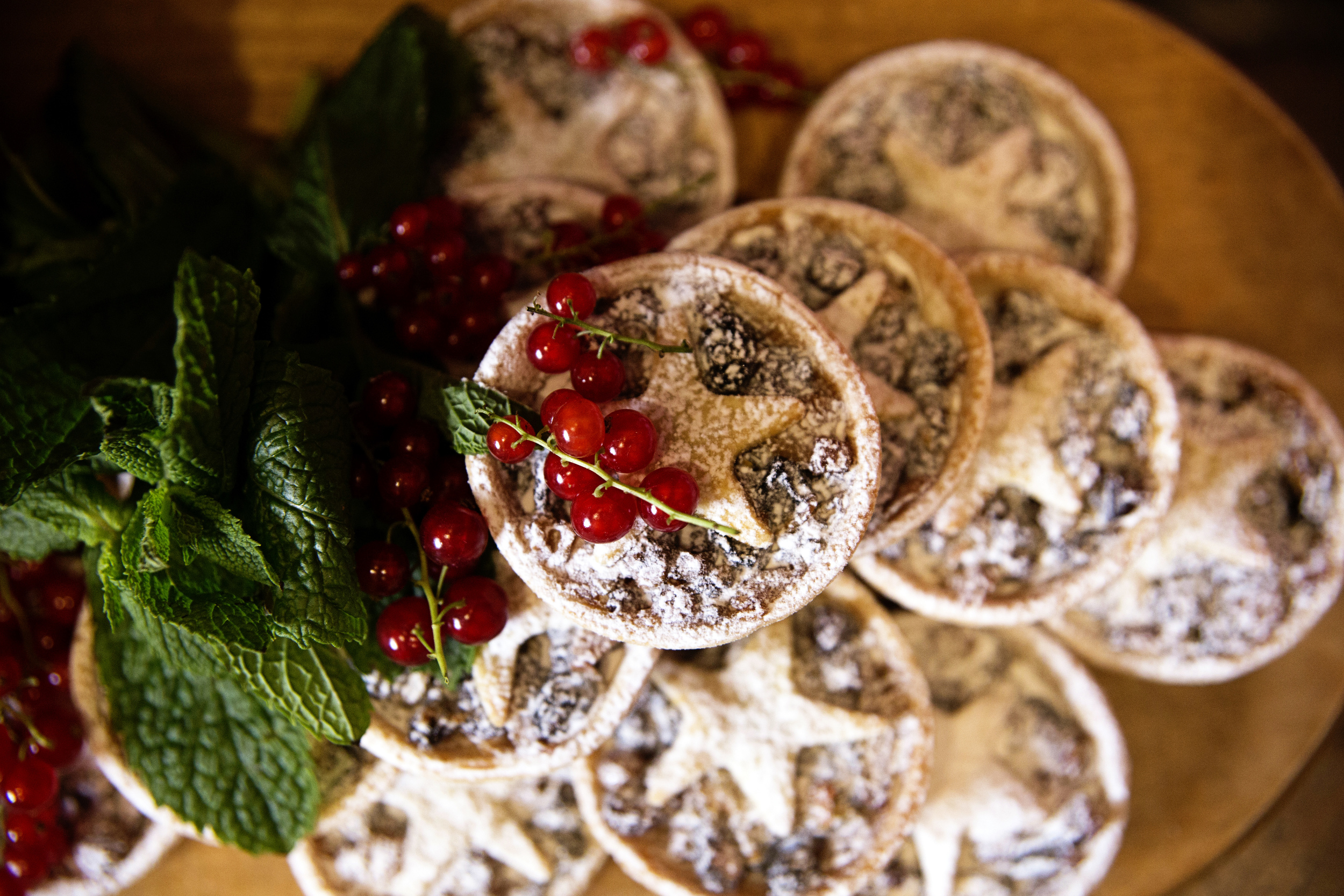 Mince pies are a traditional Christmas sweet treat.
Paired with a cup of hot tea they are the perfect afternoon delight for this festive season.
Filling Ingredients
100g raisins (currants)
100g candied orange peel
50g soft brown sugar
1/4 teaspoon of ground nutmeg
1/4 teaspoon ground cloves
1/4 teaspoon ground allspice
1/4 teaspoon freshly ground cinnamon
1/2 cup brandy
Optional extras could include a mandarin, a finely chopped apple and/or zest of 1 lemon
Filling Method
For fruit mince, combine all ingredients in a saucepan, bring to a simmer over medium heat, then reduce to a low heat and simmer for 30-60min or until all liquid has been absorbed.
Add in any optional extras.
Set aside to cool while you make your pastry.
Pastry Ingredients
375g plain flour
260g unsalted butter, softened
125g caster sugar, plus extra for sprinkling
1 large egg
1 beaten egg for glazing
Icing sugar for dusting at the end
Pastry Method
Place the flour and butter in a bowl and rub together to a crumb consistency.
Add the sugar and the egg and mix together.
Tip out onto a lightly floured surface and fold until the pastry comes together. Be careful not to over mix.
Wrap the pastry in cling film and chill for 10mins.
Heat oven to 220c.
Roll out the pastry to 3mm thick. Using a round cutter (about 10cm) cut out 16 bases and place them into muffin trays.
Put 1.5 tablespoons of mince mixture into each.
Brush the edge of each pie with a lightly beaten egg.
Re-roll out the pastry to cut 7cm lids and press them on top to seal.
Glaze with the rest of the egg, sprinkle with caster sugar then make a small cut in the tops.
Bake mince pies for 15-20mins until golden brown.
Leave to cool before releasing them from the muffin trays and dusting with icing sugar. Serve.