Make Your Own Christmas Wreath

WORDS: Chyka Keebaugh
PHOTOS: Lisa Atkinson

Let me share with your four simple ways to make a DIY Christmas wreath.

A simple wreath invites Christmas into your home. When hung on the front door, it is the first introduction to your home's Christmas theme. Its always fun to challenge the traditional wreath by getting creative and making something a little out of the ordinary. As my colour theme this Christmas is pinks, corals and reds with an emphasis on 'Pom Poms' - of course, I had to make a matching wreath. I am not one to shy away from a little DIY, so once again I found myself on the couch making pompoms for hours. Best of all, decorating your wreath doesn't have to cost a fortune; you can scour $2 shops for bits and bobs and have some fun making the rest.


.01
Make your own Christmas Card Wreath

Materials::
Embroidery Hoop
Christmas Cards
Craft Glue
Wooden Craft Pegs

Method::
Lay your hoop out and evenly place the pegs in a circular fashion.
Glue each peg to hoop, wait until dry.
Attach an assortment of cards filling all the gaps.
Attach ribbons at the top & hang!


.02
Make your own Cookie Cutter Wreath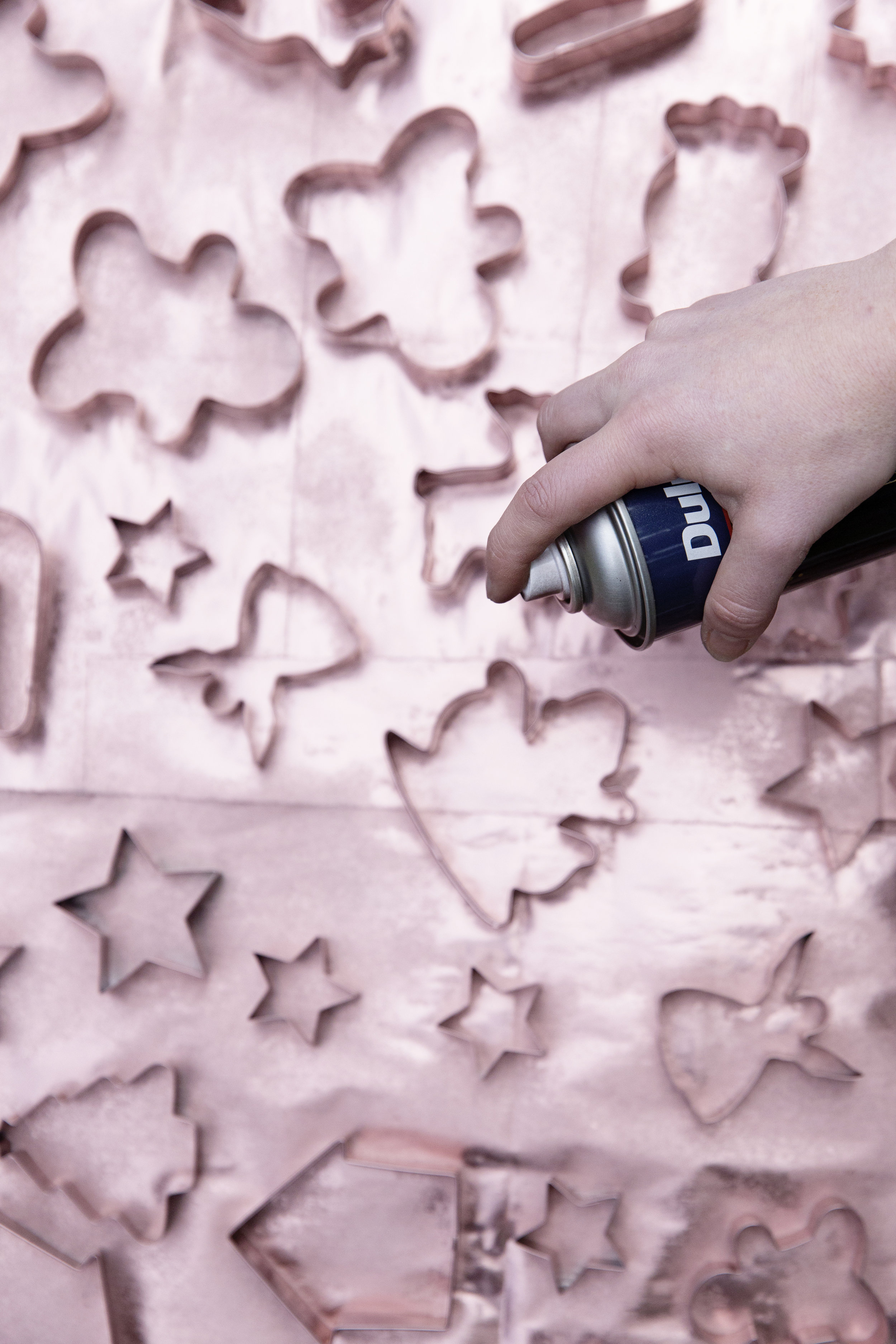 Materials::
Spruce wreath
Old Newspaper
Rose Gold spray-paint
Assorted cookie cutters
Craft wire

Method::
Arrange cookie cutters on old newspaper.
Spray-paint each cookie cutter, making sure to spray both the inside and outside of the cutter, wait until dry.
Using craft wire, attach each cookie cutter to the wreath to hold in place.


.03
Make your own Pom Pom Wreath

Materials::
Wire wreath
Scissors
Wool
Pom Pom makers (available at Spotlight)

Method::
Create enough Pom Poms to fill your wire wreath. (hint: you'll need a few!)
With the trail of wool from each Pom Pom, tie them securely to the wire.


.04
Make your own Box Wreath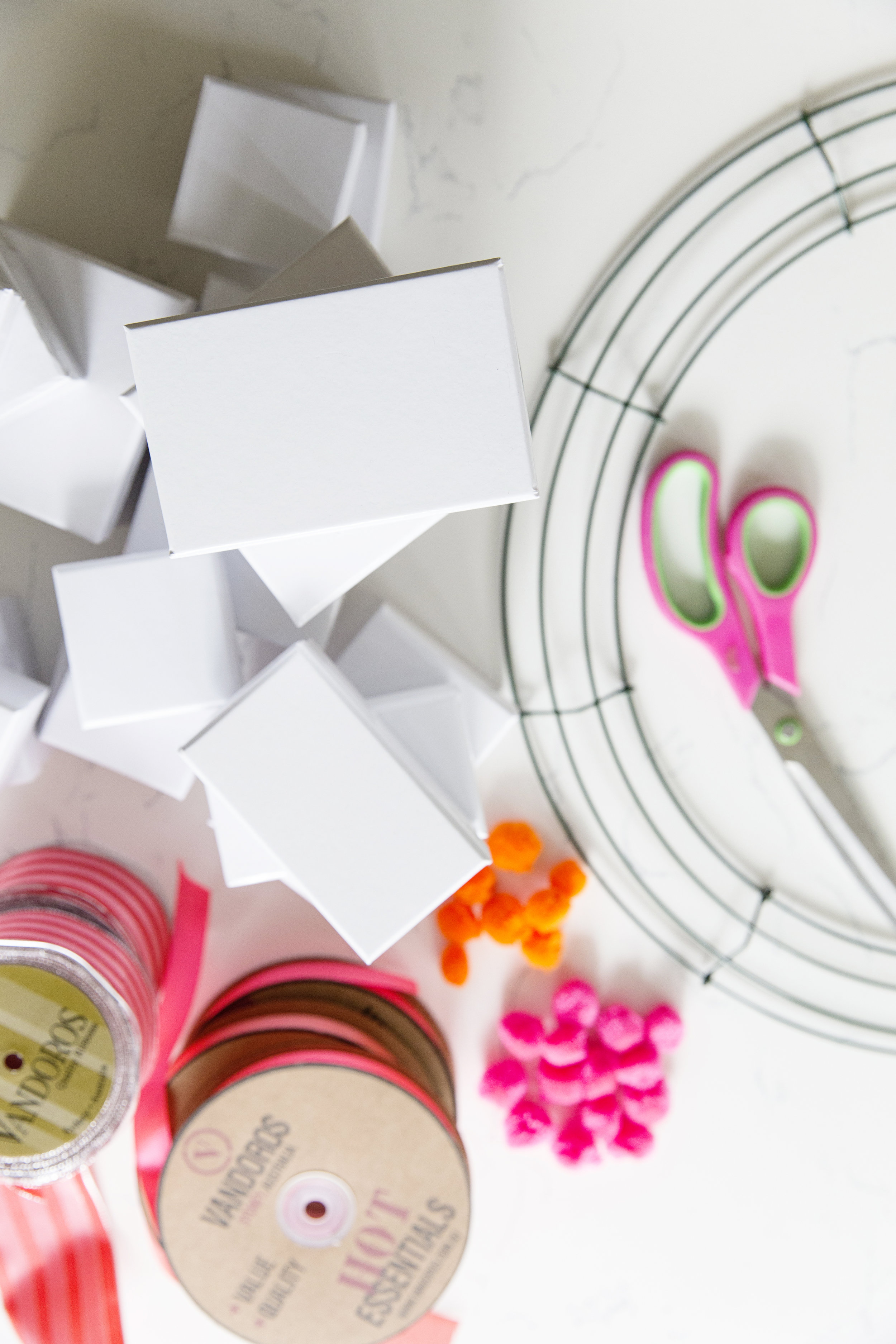 Materials::
Wire wreath
Assorted white boxes
Mixed ribbons
Craft wire

Method::
Wrap your boxes with assorted ribbons
Place all your boxes in a circular fashion to organise where they will go on the wreath
Using craft wire attach the box to the wreath, slipping it through the ribbon at the back of the box. Done!